Jonathan Livingston Seagull
By Richard Bach,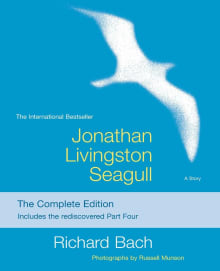 Recommended by Timber Hawkeye
From Timber's list on mindfulness, inner peace, and serenity.
I wish I had read this book when I was younger, back when I was foolishly trying desperately to "fit in". So, now I recommend everyone read Jonathan Livingston Seagull (especially teenagers) because we all need reminders not to follow the masses (because the "m" is sometimes silent). This book is a celebration of trailblazing, living your own truth without excuses, and experiencing true liberation.

---