If the Irish Ran the World
By Donald Harman Akenson,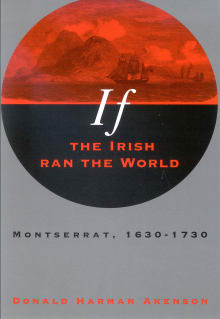 Recommended by Matteo Binasco
From Matteo's list on to understand early-modern period Atlantic world.
This book tells the story of the Irish migrants who settled on the island of Montserrat from the early seventeenth century to the mid-eighteenth century. Through a masterful combination of different sources, Akenson reconstructs the colonial world of the Irish, and their ambitions to become rulers and no longer ruled within the lucrative and unruly context of the Caribbean.
---