The Worlds of Christopher Columbus
By William D. Phillips Jr., Carla Rahn Phillips,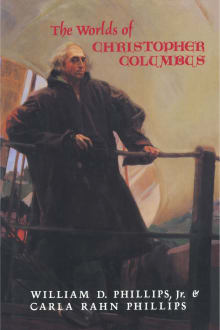 Why this book?
This lively and accessible book contextualizes Columbus's complex life and career within the multiple 'worlds'– Genoa, Portugal, Spain, the Caribbean – that he inhabited and the intellectual and political developments that shaped him. Columbus was controversial in his own lifetime and remains so to the present day. Neither justifying nor condemning him for his role in bringing Europeans to the Americas, these two experienced historians lay to rest the myths and misinformation that have distorted our understanding of this larger-than-life historical figure. This book is always my starting point when I need to know something about Columbus. 
---