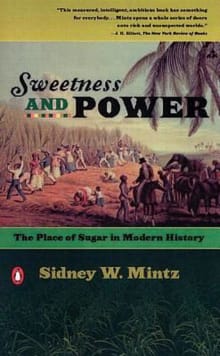 Sweetness and Power: The Place of Sugar in Modern History
By Sidney W. Mintz
Why this book?
Sweetness and Power is a classic in world foodways, and still holds up against any book for its depth and complexity as a work of fascinating social history, anthropology, and commodity history. Although its main subject is the global trade and symbolism of sugar, I include it here because sugar makes molasses and molasses makes rum, and all three items were part of the original "triangular trade" connecting early colonial power networks of North America, Europe, and Africa. Mintz is particularly good at analyzing early images of sugar in their cultural contexts. (If you haven't seen the elaborate "sugarwork" on…
From the list:
The books books on the history of booze
When you buy a book we may earn a small commission.