French Pastry 101
By Betty Hung,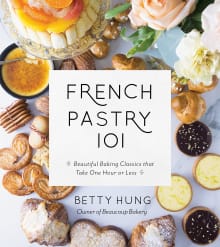 Recommended by Jackie Kai Ellis
From Jackie's list on taste of France.
My apprentice, Betty Hung, who eventually inherited the bakery I founded, has written an award-winning recipe book on French pastries. It's wonderfully photographed, well-tested and informative. I am always proud to see her create with such precision and success.

---