A Good Bake: The Art and Science of Making Perfect Pastries, Cakes, Cookies, Pies, and Breads at Home
By Carolynn Carreno, Melissa Weller,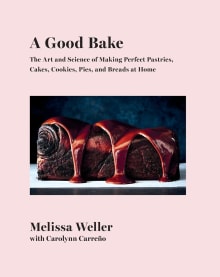 Why this book?
Baking books are constantly evolving because of changing tastes and new availability of groceries. What was once an exotic grocery item can now be found at every supermarket. Weller's book is for today's cook, but she uses familiar formats for her creations. Her multilayered babkas are like no one else's. You will learn a new technique or ingredient with every recipe.

---