Understanding Baking
By Joseph Amendola, Nicole Rees,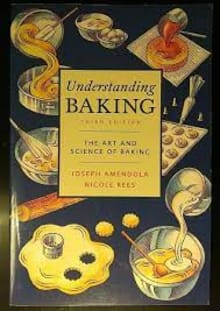 Recommended by Lei Shishak
From Lei's list on the best books on pastry baking from an award winning baker.
This small but informative book breaks down the ingredients used in baking and the science behind them. Readers will learn why ingredients like egg, flour, sugar, and milk are frequently used in pastry baking. The authors masterfully explain how ingredients transform during the baking process, like when an egg mixes with sugar or when baking soda combines with an acid. Each chapter ends with a helpful review written in a quiz format. You will become a better baker by reading this book. Note that there are no recipes in this book.

---