The Cooking of South West France
By Paula Wolfert,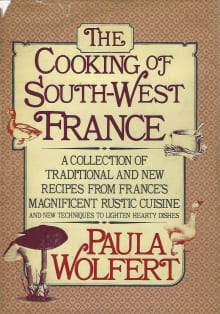 Recommended by Clifford A. Wright
From Clifford's list on the best books on provincial French cooking for home cooks.
Wolfert made her name with her book Couscous and Other Food of Morocco, first published in 1973. This groundbreaking book was not only the first time an American writer's topic was North African food but Wolfert explored for the first time its culinary anthropology. This book on southwest France might even be better than her couscous book. Its depth of understanding and explanation is amazing. Its thoroughness is unparalleled. Its fastidiousness might annoy some readers, but one will never claim there wasn't enough detail. Follow this book and you will be able to make confit de canard to use in your equally authentic cassoulet of southwest France.

---