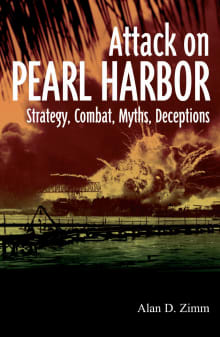 Attack on Pearl Harbor: Strategy, Combat, Myths, Deceptions
By Alan Zimm
Why this book?
Zinn uses Japanese sources and modern Operations Research techniques to produce a revisionist account of the attack. The Japanese planning was deeply flawed and the execution of the attack chaotic. The Japanese escaped disaster only because American defensive measures were abysmal. The Japanese attack wasn't "brilliant," is commonly maintained – it was dumb luck. Zinn also demolishes numerous hoary myths, for example, that the Japanese could/should have destroyed the American fuel storage tanks. Zinn's attention to military detail produces a fundamentally new appreciation of the Pearl Harbor attack.
From the list:
The best new revisionist military history books
When you buy a book we may earn a small commission.