We Were Soldiers Once... and Young: Ia Drang—The Battle That Changed the War in Vietnam
By Harold G. Moore, Joseph L. Galloway,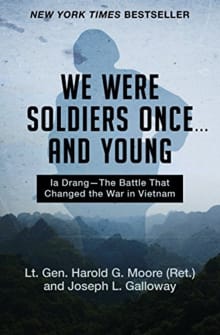 Why this book?
This book is a complex but excellent read. It is laced with moments of sheer bravery and interludes of absolute terror. Lt. Colonel Hal Moore commanded the 1st Battalion, 7th Regiment, 1st Air Cavalry Division—part of the "The Garryowen" Brigade. This book covers the Battle of the Ia Drang Valley during the early years of U.S. involvement in the Vietnam War, in November 1965. The first major engagement between the forces of North Vietnam and the United States. I want to highlight one thing in the book, "The country that sent us off to war was not there to welcome us home. It no longer existed." While good in its own right, the movie does not do the book justice. Read this book.
---