The Two-Ocean War
By Samuel Eliot Morison,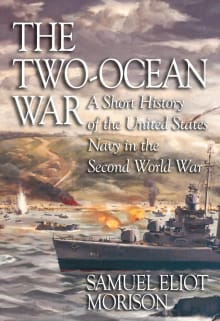 Recommended by William L. McGee
From William's list on the best books on World War II in the Pacific.
This book was published in 1963 on the heels of the fifteen-volume set by Rear Admiral Samuel Eliot Morison. I served in the U.S. Navy, Pacific theater of war, and found this supplemental work by Morison to complement particular portions of his fifteen-volume series.

---