A Whispered Name
By William Brodrick,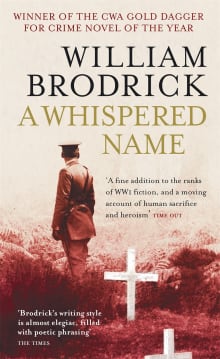 Recommended by Emily Mayhew
From Emily's list on human casualties of World War One.
A mystery novel, that tells a haunting, captivating story of the cost paid by one individual soldier at the battle of Messines Ridge. Impeccably researched, the reader is given a firm historical grounding of the physical, psychological, and geophysical costs of being at the explosive, bloody cutting edge of warfare on the Western Front.

---