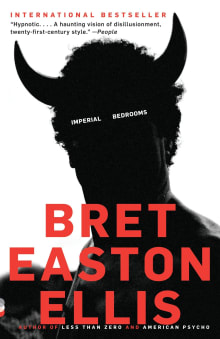 Imperial Bedrooms
By Bret Easton Ellis
Why this book?
With Imperial Bedrooms, Bret Easton Ellis channels many of his career-long obsessions into a nihilistic work of Hollywood noir, written in a minimalist prose style that evokes both Raymond Chandler's staccato brutalism and Joan Didion's haunting lyricism. Imperial Bedrooms takes a razor to Hollywood's beautiful surfaces while drawing the reader deeper and deeper into protagonist Clay's misanthropic paranoia. The writing is masterful, existential horror frozen into sentences so spare and focused they often resemble haiku. It features what might be my favorite closing line in fiction: "The fades, the dissolves, the rewritten scenes, all the things you wipe away—I…
From the list:
The best books about descents into existential darkness
When you buy a book we may earn a small commission.