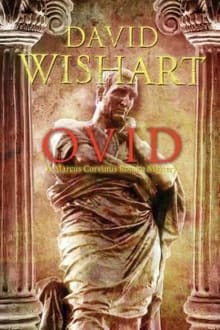 Recommended by Fiona Forsyth
From Fiona's list on political shenanigans in ancient Rome.
Marcus Valerius Corvinus is a natty young aristocrat-about-town, the despair of his strait-laced father. Young Marcus is determined to take no part in Roman government and concentrates on partying. Of course, he is not nearly as feckless and two-dimensional as he tries to make himself out to the reader, and when the lovely Perilla asks for his help, we get not only a mystery but also a very-well-done romance. Wishart starts off this series in wise-cracking style which is a feature of Marcus' first person narration, but there is genuine historical mystery behind it all, which scholars have worried over for years—why was the poet Ovid exiled? Wishart knows his stuff, and his enthusiasm for Rome pervades his novels. Debauchery and treachery abounds!

---