Sia Martinez and the Moonlit Beginning of Everything
By Raquel Vasquez Gilliland,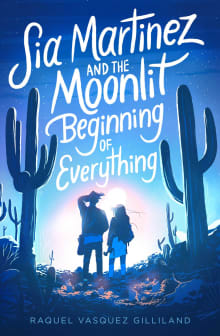 Recommended by Kristin Cashore
From Kristin's list on mysteries—and solutions—you never saw coming.
The less I say about the plot of this book, the better your reading experience will be. I avoided reading the flap copy, and I recommend you do too. What I can promise you is this: a book set in Arizona and firmly grounded in the reality of racism and deportation in the USA, mixed together with spirituality, mythology, sci-fi pop culture, a surprising solution to a mystery, and, just possibly, aliens from outer space. Plus, beautiful writing! This is one of those books with super short chapters, each of which is a little gem. I loved it.
---