Crossing to Safety
By Wallace Stegner,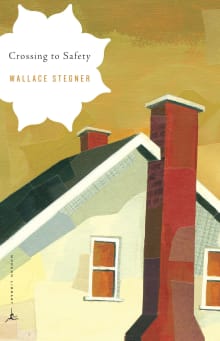 Recommended by Cheryl A. Ossola
From Cheryl's list on people grappling with the past.
The retrospective gaze in this semiautobiographical novel zeroes in on friendship rather than family or romantic love. The friendship between the struggling-to-rise Morgans and the blue-blooded Langs, nearly academic royalty, is instantaneous and deep, with an imbalance that creates a delicious sense of precariousness. Stegner is a master of low-key suspense, gently stoking our curiosity about what comes next and what makes these people tick. Known for his California-based masterpiece Angle of Repose, here Stegner ventures into the Midwest, New England, and Italy, into academia, into aspiration and longing, and the forces that can alter a friendship. I love that he sets part of the book in Vermont's Northeast Kingdom, my spiritual home. With his customary vividness, Stegner lets me see the mountains and smell the pines.
---