90 Minutes in Heaven
By Don Piper, Cecil Murphey,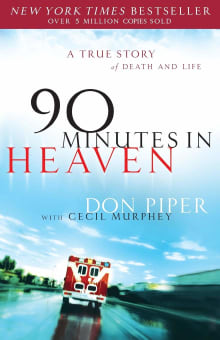 Recommended by Tracy Crump
From Tracy's list on faith and hope during illness.
This book spent five years on the New York Times bestseller list. Despite what some see as controversial claims that the author spent ninety minutes in heaven and then came back to life, only five of the eighteen chapters dwell on Piper's "near-death experience." The majority of the book chronicles his horrifically painful struggle to survive and then recover the use of his legs which were mangled in an accident. He often begged God to let him die. Instead, God brought people into his life to help him move past self-pity and find a renewed purpose.
---