Into Thin Air
By Jon Krakauer,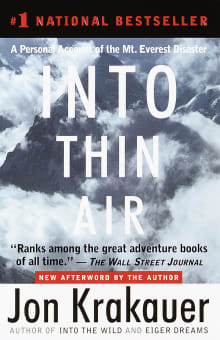 Recommended by John S. Seiter
From John's list on getting what you want without being evil.
This book might not make you a more effective persuader, but it provides a teeth-clenching case study about biases affecting decision-making when the stakes are at their highest. Why would anyone risk their life to summit Mount Everest? Reading this book suggests that overconfidence bias and the sunk cost effect are likely to blame.
---