Learning to Fly
By Stephen Davis,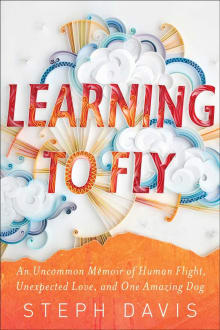 Recommended by Nicholas Harvey
From Nicholas' list on kick-ass females of sea and sky.
Have you heard of Alex Honnold? The guy who climbs shear-faced mountains without a rope… Steph Davis does that too. She also skydives and flies in a wingsuit. This book took me on an amazing voyage into the life and mind of a woman with nerves of steel, yet a loving and beautiful soul. A life brimming with achievements, yet littered with tragedy. I spent half the book with my jaw dropped open, and parts with tears streaming down my face.
Steph Davis is undoubtedly a kick-ass female.
---