A Thousand Questions
By Sadiaa Faruqi,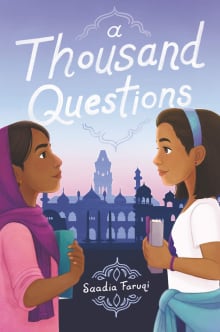 Recommended by Jennifer A. Nielsen
From Jennifer's list on the best middle-grade books about the power of words.
Mimi doesn't want to spend her summer in Pakistan with grandparents she has never met. Instead, she wishes to fill her journal with her letters to her long-absent father. Things brighten when she meets Sakina, who hopes to improve her English so she can get into school. As summer continues, they become united by their many questions. This wonderful novel provides a bridge into how people from different cultures might understand each other.

---