Kabul in Winter
By Ann Jones,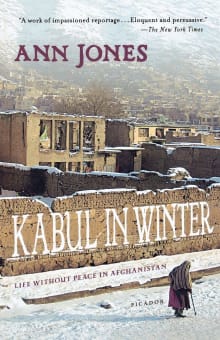 Recommended by Denis Dragovic
From Denis's list on the best books about the tragedy of war.
Ann Jones' memoir Kabul in Winter takes the reader inside the lives of Afghan women following the overthrow of the Taliban in the early 2000s. The book includes the necessary tour of Afghanistan's history taking the reader through major events alongside the more valuable contribution of her time in Kabul. The book's beauty lies in Jones' ability to explain the plight of Afghan women in the complex context of entrenched cultural norms and religious beliefs without relying on simplistic Western cliches. We get to understand that there is no easy solution, no quick fix, because the entire society is structured around an uber patriarchy. I loved how her writing didn't hold back and how her passion shines through along with her anger and despair.

---