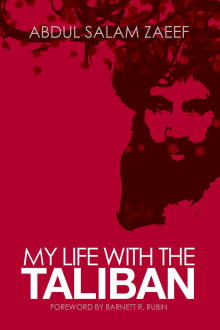 My Life with the Taliban
By Abdul Salam Zaeef
Why this book?
There are few books available in English that describe the Taliban's point of view, not just of the war, but of the many years leading up to it. Mullah Zaeef was a senior member of the Taliban government before the US invasion, and he explains a lot of the thinking behind the Taliban's decisions and policies. Perhaps more importantly, he tells his own life story, which makes those decisions relatable on a human level. A very readable autobiography.

From the list:
The best books on the War in Afghanistan
When you buy a book we may earn a small commission.