Refugee Boy
By Benjamin Zephaniah,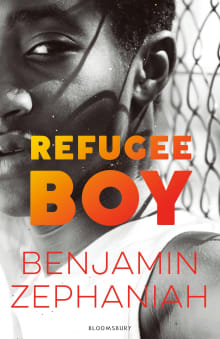 Recommended by Mary Jennifer Payne
From Mary's list on unforgettable protagonists in urban settings.
In a world where the number of forcibly displaced people is rising faster and to the highest levels ever, I believe this beautifully written story of fourteen-year-old Alem is incredibly important. Thinking he's on a short holiday to the UK with his father, Alem, who is an aspiring architect, happily soaks in the sights and sounds, making apt comparisons between London and the urban landscapes and architecture of Ethiopia. However, Alem is about to have his world turned upside down. The next day, his father abandons him in the UK in a desperate attempt to keep him safe from the war between Ethiopia and Eritrea. This means Alem is forced to navigate the asylum process and get used to living in the UK while trying desperately to hang onto the hope that his parents are still alive and that they might one day be reunited as a family.
---