A Wish After Midnight
By Zetta Elliot,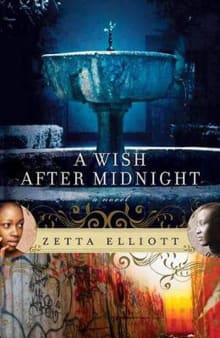 Recommended by Sharman Apt Russell
From Sharman's list on historical YA books with fantastical history.
Two Black teenagers in New York are thrown back in time to the Civil War era. Suddenly the similarities and differences of what it means to be Black in America are also thrown into relief, past and present both converging and clashing. Genna is our first-person narrator, and through her, we live fully in two worlds—one in which she struggles to go to college and leave behind the dangers of her Brooklyn neighborhood and one in which she struggles to stay alive in a volatile society which offers little support to the poor and vulnerable of any race.

---