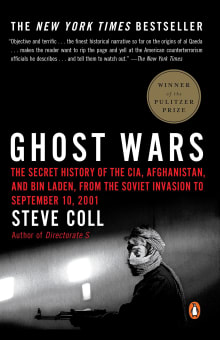 Ghost Wars: The Secret History of the CIA, Afghanistan, and Bin Laden, from the Soviet Invasion to September 10, 2001
By Steve Coll
Why this book?
The inside story of how the CIA, the Mujahadeen, and Pakistani intelligence orchestrated a civil war in Afghanistan, and sowed the seeds of Islamic militancy that would eventually lead to the attacks of September 11, 2001. Steve Coll's history is a masterpiece of journalistic research and political storytelling. I love this book because Coll provides both the sweeping global scope of history and the minute, gritty details that bring the sights, stories, and blood of Afghanistan's war into sharp focus for readers. For such a deep dive, the book is incredibly accessible and is a breeze to read.  As an…
From the list:
The best books on the human toll of civil war
When you buy a book we may earn a small commission.