On the Trail of the Assassins
By Jim Garrison,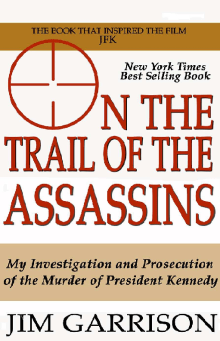 Recommended by Kevin James Shay
From Kevin's list on the best books on the John F. Kennedy assassination.
The late New Orleans District Attorney Jim Garrison pursued the only criminal case in this controversy that has tried someone for conspiracy to murder Kennedy in court. He faced death threats, prosecution, infiltration, dirty tricks, and more in the late 1960s. He details what he went through and why he mostly blamed U.S. intelligence officials and agents for what he called a "coup d'etat." His book was a major basis for director Oliver Stone's 1991 film, JFK, in which Garrison played a minor role as Justice Earl Warren.

---