JFK and the Unspeakable: Why He Died and Why It Matters
By James W. Douglass,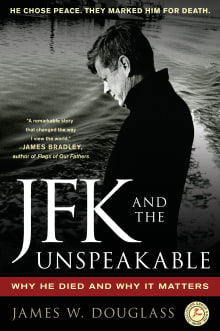 Why this book?
Written in a deeply personal, even spiritual manner that incorporates a vast amount of research, this book moved Robert F. Kennedy Jr. to visit the assassination site in Dallas for the first time more than four decades after the tragedy. Douglass particularly investigates Lee Harvey Oswald's involvement with American intelligence agencies and writes in a highly readable style that appeals to both average readers and researchers. He provides perspective on not just how Kennedy was killed, but why, as well as why the assassination is important to continue to research to this day.

---