Our Man in Havana
By Graham Greene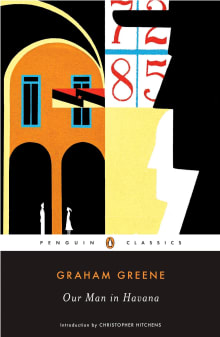 Why this book?
Set in 1950s Havana, Our Man in Havana is a satirical novel about vacuum cleaner salesman, Jim Wormold, who is recruited by MI6 as a spy. Needing the money and without a clue on how to run agents, he begins fabricating his intelligence reports using names from the local country club and complex diagrams from his latest vacuum cleaner. All seems well until his made up reports start coming true. 
As one of Greene's "entertainments" this prescient book perfectly captures the beginning of the Cold War and the cluelessness and desperation with which the world's powers vied for influence and control in the developing world. It showcased the silliness of the spy game and willingness of decision-makers to believe only what they wanted to hear which, taking events in the early 21st Century into account, remains relevant today. 
---
When you buy a book we may earn a small commission.