The Feast of the Goat
By Mario Vargas Llosa, Edith Grossman (translator),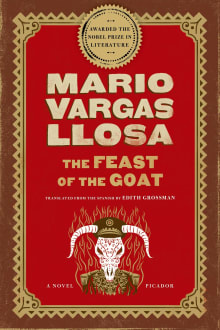 Recommended by Michele Wucker
From Michele's list on understanding the Dominican Republic.
A dark, brooding novel by a giant of Latin American fiction, the Peruvian winner of the Nobel Prize for Literature. Vargas Llosa appropriately placed a female protagonist, Urania Cabral, front and center in this book about a dictator who is remembered in part for his abuses of young women. Another storyline involves the men who conspired, with CIA support, to assassinate Trujillo. Vargas Llosa includes real historical characters, like Trujillo's right-hand man and successor, Joaquín Balaguer, often with fictionalized aspects; and fictional composites bearing witness to the experiences of the Dominican people under their rule.

---