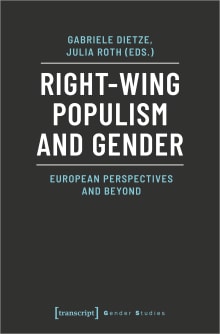 Right-Wing Populism and Gender: European Perspectives and Beyond
By Gabriele Dietze, Julia Roth
Why this book?
Women's emancipation has made substantial strides in many parts of the global west since the 1970s. Yet, despite the fact that women still remain disadvantaged and discriminated against in many spheres of life, there has been, more recently, a powerful backlash against feminist ideas and practices. Nowhere is this more visible than in the populist right-wing movements that have merged anti-feminist, racist, and national discourses to provide a powerful ideological mix of masculinist identity politics that attacks gender and sexual diversity and seeks to influence sex education in schools. This book analyzes these discourses but it also provides intriguing insights…
From the list:
The best books on why identity issues are so hot in history
When you buy a book we may earn a small commission.