My Tender Matador
By Pedro Lemebel, Katherine Silver (translator),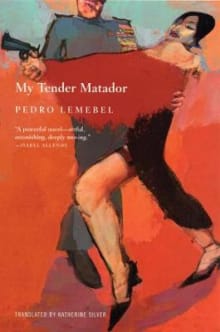 Recommended by Trebor Healey
From Trebor's list on erotic themes that are imaginative and insightful.
Lemebel was a courageous and flamboyant activist during the dictatorship of Augusto Pinochet. Having lived in Chile myself, I think this book captures the erotic Chilean soul in all its humor, grief, and idealism at an important historical moment. The hopelessly romantic and delightfully ironic seamstress/protagonist Queen of the Corner lives on a rooftop in one of Santiago's poorest barrios and hosts discussion groups by local leftist students who keep leaving behind really heavy boxes, ostensibly full of books, as they prepare a vague plan that will have enormous implications. The group's ringleader Carlos is a charmer ala Che Guevara, and the Queen is soon head over heels in love as a friendship and a tender unrequited love affair begins. A story of remarkable humanism that mixes the erotic with revolution.
---