Utopian Thought in the Western World
By Frank E. Manuel, Fritzie P. Manuel,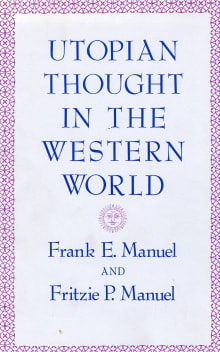 Recommended by Peter Zarrow
From Peter's list on utopianism east and west.
The Manuels give an exhaustive but very readable history of utopian thought from the Renaissance (Thomas More) to Marxism, with backward glances to ancient Judaic and Hellenic cultures. This book explains how and why utopias have been central to Western thought, showing how the utopias of one age seem dystopian in another age (or even their own), presented in wry prose that draws readers into the story.
---