When a Crocodile Eats the Sun: A Memoir of Africa
By Peter Godwin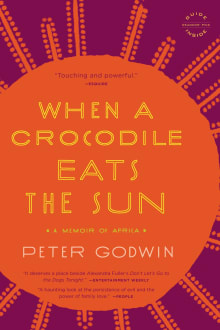 Why this book?
A beautifully intertwined story of the decline of a man and the parallel decline of a nation, Zimbabwe, which pivots into an entirely new story: the author's dying Christian British father was actually a Polish Jew, born Kazimierz Goldfarb, whose family was killed in Treblinka concentration camp.
Godwin's story is ultimately inspiring and uplifting as he comes to terms with his family's past while building his own future in his new country.
---
When you buy a book we may earn a small commission.