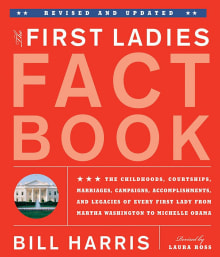 First Ladies Fact Book: The Childhoods, Courtships, Marriages, Campaigns, Accomplishments, and Legacies of Every First Lady
By Bill Harris, Laura Ross,
Why this book?
This is a great resource if you're just wanting to brush up on your First Ladies trivia or if you're needing a starting point in your research. It contains photos, quotes, and delicious details. Although it's more of a book for grown-ups, it can be used to explore First Ladies further with your child after reading a picture book.

From the list: