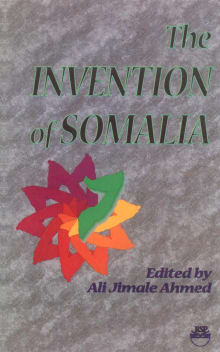 The Invention of Somalia
By Ali Jimale Ahmed
Why this book?
This groundbreaking and pioneering book was the best book ever written on Somalia. It was indeed an eye-opener for me during my early years of academia. It dramatically changed how I would think of Somali studies. I still recall vividly to this day how I became enchanted with how authors, most of whom were Somalis, had critically challenged previous anthropological and historical scholarship on Somalia, pompously written at the time by Eurocentrists. As soon as I finished reading the book, I began to follow in the footsteps of scholars like Professor Ali Jimale Ahmed.

From the list:
The best book on contemporary Africa and the legacy of late colonialism
When you buy a book we may earn a small commission.