Wilding
By Isabella Tree,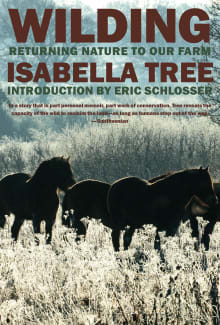 Recommended by Dave Goulson
From Dave's list on rewilding and the biodiversity crisis.
This is the heart-warming and inspirational story of the author's own rewilding project, on the Knepp estate in West Sussex, UK. I know Knepp well, since it is near to my home. For 20 years the author and her husband have allowed nature to run riot on their 3,500-acre estate. This book captures the magic of a visit to the project itself, a place where wildlife now thrives unchecked, purple emperor butterflies soar in the treetops, and nightingales can once more be heard singing.  
---