The Songlines
By Bruce Chatwin,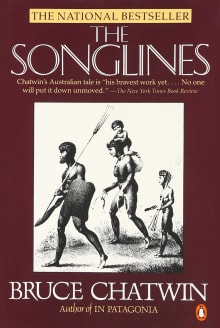 Recommended by Gary Geddes
From Gary's list on for would-be travellers.
Chatwin left his cushy job at Sotheby's in London to do something far more interesting and important than evaluating and selling rare and precious objects to wealthy collectors. He set out to explore and celebrate the uniqueness of other cultures, in this case, those mysterious dream-tracks which Australia's Aboriginal peoples memorized, musical maps of their territory, which they sang or recited as they crossed the land from one tract to another. He has a great ear for listening to stories or conversations and, of course, an even better eye for noticing and recording the specifics of landscapes and human behaviour. In addition to inventing a friend, Arkady, as a sort of alter-ego, Chatwin, a witty, self-taught social anthropologist, reminds us of the need to clean our glasses regularly and fine-tune our antennae.
---