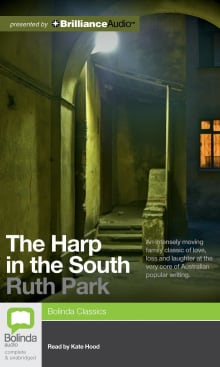 The Harp in the South
By Ruth Park
Why this book?
To me, this is the original Cloudstreet—a true-to-life, bittersweet tale of the impoverished Darcy family and their tribulations in a slum in Surrey Hills, Sydney, following the depression. Ruth Park might be a Kiwi (New Zealander), but we won't hold that against her, although some might be unable to see past the attitudes and occasional slurs that were prevalent at the time. This is the second book in Park's heartwarming, gritty and realistic series about Australian persistence and courage in the face of misfortune but it was written and published first. While parts of this Australia of yesteryear…
From the list:
The best books for understanding the Australian spirit
When you buy a book we may earn a small commission.