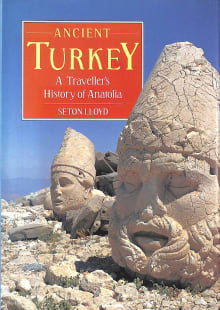 Ancient Turkey: A Traveller's History
By Seton Lloyd
Why this book?
This is the vicarious traveler's delight. 'Sensory' doesn't quite cover the delightful descriptives in Lloyd's 'Ancient Turkey'. He takes you on a journey across the varied and beautiful landscape of Anatolia and though time as well - from prehistory through the Bronze Age when the Hittite Empire dominated and the legend of Troy was born, on to the time of King Midas and right up to the Greek and Roman periods.
From the list:
The best books on the Hittite Empire
When you buy a book we may earn a small commission.