Strolling Through Istanbul: The Classic Guide to the City
By John Freely, Hilary Sumner-Boyd,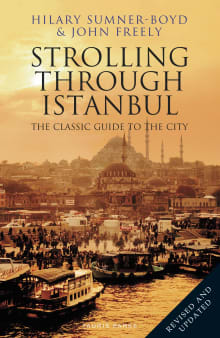 Why this book?
I bought a copy back in 1991 after returning from my first ever visit to Istanbul. Over the years I used it so much it fell apart and I had to buy another one. The authors' passion for Istanbul comes through in the detailed information they give about every nook and cranny of the city. I still use it all the time and always find somewhere new to visit. Strolling is ideal for people who want to dive in deep and explore each of Istanbul's seven hills on foot, to really understand what they're looking at and why it's important historically.

---