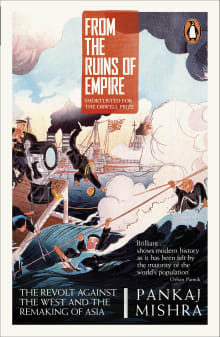 From the Ruins of Empire: The Revolt Against the West and the Remaking of Asia
By Pankaj Mishra
Why this book?
This is a different kind of history. Rather than retelling the story of colonial conquest and incursion, Pankaj Mishra focuses instead on how colonised societies processed the political and cultural trauma of their encounter with imperialism. Asian thinkers are at the centre of this book, and their attempts to explain, and answer, the rise of the West from the perspectives of their own societies – India, China, or Japan – forms its central axis. This could be an obscure study, but Mishra's style, sharp and incisive, ensures that it's not.

From the list:
The best books about East Asia in the age of empire
When you buy a book we may earn a small commission.