Expulsion of the Palestinians
By Nur Masalha,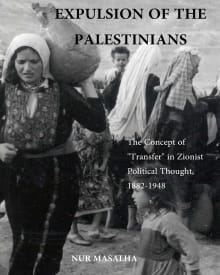 Recommended by Ilan Pappé
From Ilan's list on understanding modern Palestine.
There is no way of understanding the Palestinian catastrophe without understanding the role of Zionism as an ideology and praxis in bringing it about. This book is the first methodic analysis of how Zionist ideology from the very beginning of the Zionist project prepared the ground for the 1948 ethnic cleansing of the Palestinians.
---