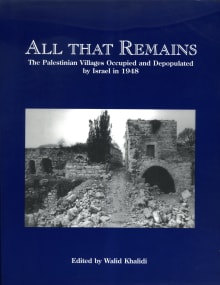 All That Remains: The Palestinian Villages Occupied and Depopulated by Israel in 1948
By Walid Khalidi
Why this book?
This lexicon of the destroyed Palestinian villages of 1948 illustrated to a wide readership the scope and meaning of the Nakba, the Palestinian catastrophe. In short installments, a whole history that is wiped out is reconstructed as part of the struggle against denial.
From the list:
The best books to understand modern Palestine
When you buy a book we may earn a small commission.