The Invention of the Passport
By John C. Torpey,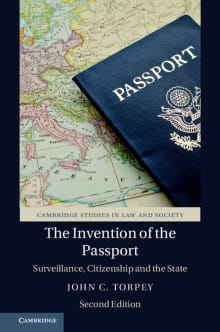 Recommended by Sarah E. Igo
From Sarah's list on identity documents in the modern world.
Torpey's book, first published in 2000, is now a classic. With it, he helped open up a whole field of inquiry into the history of official documents and identification techniques that both constrain—and make conceivable—modern society. Here, think of street addresses, fingerprints, birth certificates, credit records, driver's licenses, tax forms, and visas. For Torpey, the passport, "that little paper booklet with the power to open international doors," is a window into modern nation states' interest in regulating movement. For his readers, it is a bracing reminder of how recent those controls are and how habituated we denizens of the 21st century have become to showing our papers.

---