Briefs
By John Edgar Wideman,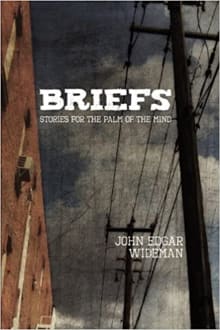 Recommended by Ran Walker
From Ran's list on the best collections of microfiction for those with limited time to read.
John Edgar Wideman is the first African-American writer I can clearly point to who took microfiction seriously enough to write an entire collection. His stories are filtered through the lens of Blackness, but that is not the major reason why I like this book. Wideman does things with language that force me to completely step back and rethink things. I find myself reading his words aloud, simply because they feel as though they transcend the page. If it were not for Wideman, I would not feel as comfortable revealing the authenticity of my experience in my work.
---