Colonize This! Young Women of Color on Today's Feminism
By Daisy Hernández (editor), Bushra Rehman (editor),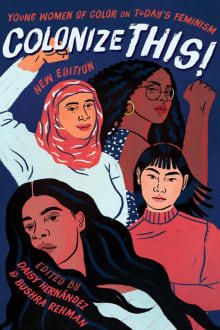 Why this book?
Originally published in 2002, Colonize This! brings together the voices of young women of color writing about their experiences of race and gender in America. The 2019 edition features essays by a new generation of feminists of color writing on issues such as police violence, transgender rights, and immigration. These fresh voices are intermixed with essays from the original 2002 publication, creating a poignant feminist dialogue.
---