Deep Blues
By Robert Palmer,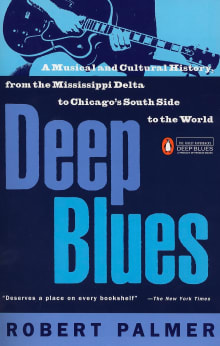 Recommended by Keith Wyatt
From Keith's list on blues and playing the blues guitar.
This book has nothing to do with guitar playing or music in any technical sense, but it has everything to do with why we play and listen to blues. The cradle of blues was in the early 20th-century Mississippi Delta, where a collection of brilliant African-American musicians developed a distinctive style. They took it north, notably to Chicago, plugged in, and created the template for electric guitar-driven popular music that went on to sweep the world. 
Deep Blues is the story of how this transition took place. Palmer is a gifted writer who brings the personalities and the social environment to life with colorful anecdotes and observations. As you read, keep Youtube or the equivalent open on your browser and listen to the recordings as you go.

---