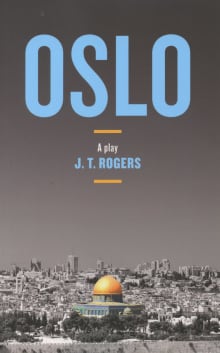 Recommended by Julie Salamon
From Julie's list on the Israeli Palestinian Conflict.
Oslo is a theatrical rendering of the behind-the-scenes negotiations that led to the Oslo Accords in 1993. This Tony-Award-winning play takes a perhaps unreasonably optimistic view of potential peace. Nor will reading (or better yet, seeing) this play satisfy a serious researcher's desire for historic detail. But it lays out the emotional stakes with humanity and humor, not qualities one usually dares to associate with the conflict in the Middle East.

---