The Relational Teacher
By Robert Loe (editor),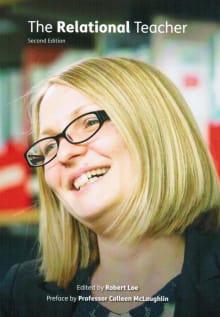 Recommended by Charlene Spretnak
From Charlene's list on dynamic interrelatedness among people and with nature.
As in other areas of modern life, the role of relationships in education has been considered of minor consequence. However, the Relational Schools Foundation in the UK has found, after years of research, that a focus on improving the quality of relationships in schools improves a broad range of educational and social outcomes and can overcome disadvantages as well. The book the Foundation has published, The Relational Teacher and the accompanying film, begins with some framing by social scientists, but the body of the book consists of six case studies and the insightful reflections of the teacher involved with each study. The relational dynamics in a classroom—particularly the motivational relationship created by the teacher—are closely related to a student's effort in learning and developing. 
---