The Hardest Path
By Matt Jardine,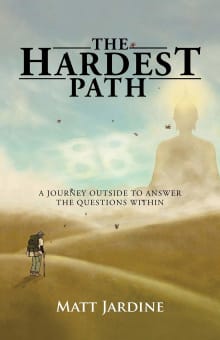 Recommended by Goran Powell
From Goran's list on zen and martial arts.
Matt offers deeply personal insights into Buddhism, Eastern and Western philosophy, and life, inspired by his pilgrimage around the 88 temples of Shikoku, Japan.

The Hardest Path is a small book that punches well above its weight. It's not really a travel guide for this famous pilgrimage but rather a series of insights derived from the author's arduous journey. Matt is a talented writer and a well-read scholar and he delivers snippets of wisdom and astute observation at every turn.

---